Products
This is the year. I've decided that 2014 is going to ROCK in all good ways! But I know that deciding it that way is only part of the work. The rest is really seeing it, really putting the details into place – big and small. Because that's the stuff that tells the Universe how it should all look.
So, I found this workbook and calendar that impressed me a lot. It's by Leonie Dawson, and it's called Create Your Amazing Life. Besides being really attractive and friendly, encouraging and also really asking smart questions, it's only $9.95 for an instant download.
I printed mine out, but I was impressed to see that you can also complete it by filling out pdf fields on the computer if you want to save paper.
I feel like it's giving me clarity, and helping me really put together what I need to manifest this ROCKING AWESOME 2014.
There are lots of tools out there, but with the reasonable price point and really great organization, I recommend this one.
Here's a graphic and link you can just click on to get one for yourself. Then we can compare notes about what's already going great, starting tomorrow!

http://tinyurl.com/2014AmazingYear
Books
Reiki False Beliefs Exposed for All: Misinformation Kept Secret by a Few Revealed by Steve Murray
This book helps set straight many accepted but false ideas about Reiki.
Earthing: The Most Important Health Discovery Ever? By Clinton Ober, Stephen T. Sinatra, M.D., and Martin Zucker
This book gives a scientific view, supported by studies, of the health benefits of grounding. The Earth energy described in this book is that which combines with the Reiki energy when using Practical Reiki.
You Are Energy by Connie Dohan
This book presents a clear, concise guide to chakras, meridians, auras and the energetic aspects of disease. It's brief, friendly, informative, and to the point.
Ultimate Balance: Infusing the Vibrational Energy of Essential Oils into Chakras, Meridians and Organs by LeAnne Deardeuff, DC
This is more than a guide to essential oils, it is a detailed reference book showing major and minor organs, muscles, acupressure points, chakras, and clear explanations of the emotions associated with each, and symptoms and treatments for when the organs are off balance energetically.
Hands of Light: A Guide to Healing Through the Human Energy Field by Barbara Ann Brennan
This is the college course on all things energy. Read it to deepen your knowledge. It's deep and detailed, profound and wise. Everyone involved with energy healing should own a copy.
To Offer or Receive Free Distance Healing
The Distance Healing Network – a website of dedicated Reiki practitioners who offer healing to an assigned case each week. Join as a healer for practice and contribution, or request healing for yourself or one in need. I'm a Group Leader with the DHN and proud to be of service.
For Practitioners: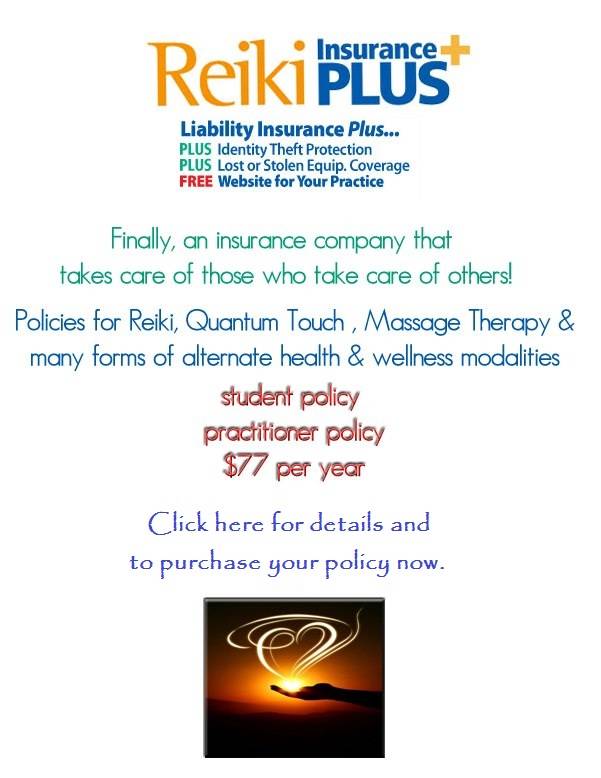 Teachers, Energy Healers, Writers
Connie Dohan, Amid Angels
Author, healer, teacher, mentor, intuitive. She's one of my own teachers.
Ernie Betz, Creekside Healing
Energy healer, Certified Quantum Touch instructor, astrologer. Ernie is one of my best friends and colleagues. I receive energy healing from him regularly.
Amy Oscar, AmyOscar.com
Author, blogger, angel intuitive, and one of the most down to earth authorities on angels out there. Her book, Sea of Miracles is a life-changing and gorgeously inspiring resource.
Stephanie Brail, Elemental Reiki
Teacher, healer, intuitive, founder of many of the attunements and healing methods I offer. Stephanie is the real deal. Her audio courses are top notch also.
Judith Schutz, Treating Cancer with Energy Healing
Blogger, energy healer, and a deep thinker about the essence of this work. I find her writing grounded, balanced, and absolutely brilliant.
Websites
Fans of Energy
An excellent resource for ways to play with energy and experience it in new ways.
The Reiki Awakening Academy Facebook Group
A Facebook group for anyone who has been, is currently, or wishes to meet fellow students and teachers, ask questions, find practice buddies, and join a rich and wonderful community of seekers and healers.
James Deacon's Reiki Pages
Truly the most comprehensive website on Reiki out there. Thousands of articles, free ebooks, and very in-depth and comprehensive information.