Stress and the Power of Choosing Your Solution
Targeted Tools for Types of Triggers
Stress comes in various forms, such as:
When the mind believes the stress is important
When we feel stuck on mental replay of stressful events
The stress of not knowing what to do or what will happen
The stress of overwhelm
Stress over rejection or disappointment
Stress from feeling not good enough
Stress after conflict or disagreement
Stress from discouragement or feeling negative
Stress from feeling like life is spiraling out of control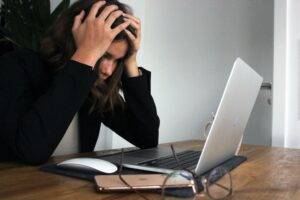 Just as stress affects us on emotional, mental, and physical levels, there are categories of tools that are best for addressing each type of stress.
This class will teach you simple and powerful tools, and empower you with the understanding to choose the right tool for each one.
You'll learn:
the origin of stress and how it affects you
how various forms of stress respond to specific tools
different tools to use when various stress arises
Guided practice is included in the instruction. Arm yourself with new and better ways to handle what life brings you.
Date: Sunday, November 5, 2023
Time: 1-3 pm
Location: Reiki Awakening
615 South Frederick Ave., Suite 310-A
Gaithersburg, MD 20877
Fee: $65